Working as a Sales Consultant last year, I did a Lost Business Review (Part of my Sales Audit). This was a substantial Sales Loss, to a Key Client (major financial organisation). I made one 30-minute visit to the client, conducted semi-structured interviews with the Salesperson, the Sales Director and the Sales Support (engineer).
My findings were straightforward.
We had been invited to bid only to make up the numbers. We filled a column on the Decision Matrix that was "new kid on the block", along with 'Preferred supplier' and 'Do nothing' options.
We were occupying the "Sure Loser" column.
We did not help ourselves by bidding a high price and the wrong product! We were only selling to the Technical Recommender and had no access to the Financial Decision Maker or the User Group.
Price too high,
wrong product,
inexperienced salesperson and a
demanding customer
I took in all the facts; then I drew my own conclusions.
We had been out sold!
We never understood the Buyer Process, never met the Key People in the Decision Making Unit, then we bid the wrong price on the the wrong product. We put a 'junior' salesperson of limited competence on the account, he sank and we lost the business!
Our next 'Big Opportunity',
was a Company associated to the Client that we had just LOST!
As soon as this came on the Radar, I decided we are going to innovate.
The initial meeting had identified a need for "stuff" an 'initial response' and 'outline proposal' had already been delivered.
I STOPPED THE CLOCK!
We held a series of Account Reviews; with Sales, Sales (engineering) Support, Marketing and Provisioning.
I invited Finance to collaborate in financial modelling but they 'preferred' to work as a Sales Obstacle as the Sales "Margin" Police.
We called 'High and Wide' in the Account, including visits to their base in Paris from our offices in London.
We focussed on Demonstrating Capability and most importantly FLEXIBILITY.
We were aware of the competitive activity from client feedback
and slowly it became a "two horse race".
I was determined to either "KILL" the opportunity or "WIN" the sale.
During our Go-no-Go week we had
full contact with the Financial, Technical and User Decision Makers.
We had a complete understanding of what they wanted and what they wanted to do with it.
I held a "Battle Ready" session with my CTO, Sales, Sales Support and Marketing Manager,
we agreed to innovate!  We 'vertically integrated' two services, we had the capability and some experience, we just did not have the product or service in place.
I took a commitment that it would be in place in 90 days,
so we sold the innovation to the Customer, it met ALL their needs.
We offered the Client a 'Tailored Service' at a 'Competitive Price'.  Our proposition was based on our ability to deliver and execute, while the Value in Business terms to them was very attractive.
The Competitors offered a standard solution (meeting most but not all of their needs) at a good price.
WE WON THE DEAL
'Contracting' presented considerable difficulty
both internally and externally.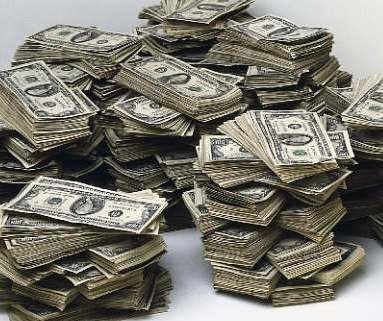 Despite the deal being Cash Flow positive from Day 1,
we NEVER received any support from our finance people!
In conclusion, sometimes you have to ignore the
"You Can't do it" voices, you have to walk in
your Customer's shoes, and then INNOVATE.
There isn't always time to wait until it's ready,
a No Sale generates No Margin.
The real purpose of Sales is Cash Generation.
We won for all the right reasons,
our Competitors on this occasion were OUT-Sold.